Therapy with me is relational.
Our client-therapist relationship gives you the opportunity to practice how you relate to others in an emotionally safe and caring environment. Using therapy to explore how you think, feel, and react in relationships brings you insights you can apply to improve all the important relationships in your life.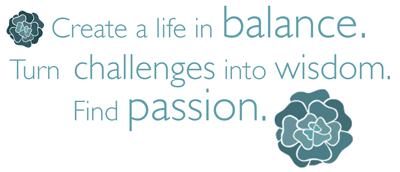 Practice using mindfulness to study your life.
I am trained in Hakomi, a therapy that uses mindfulness to study how you view the world. Learning to notice your patterns of approaching life leads to an understanding of the core beliefs that limit your happiness. Through my own practice of mindfulness meditation I've come to believe that by strengthening our awareness of the present moment, we  increase our ability to take pleasure in the joys of being human and build the resilience we need to manage its challenges.
Open yourself to your innate creativity.
With my expressive arts background I can give you the option to explore your challenges and dreams through the use of images, clay, sandtray, and poetry. Bringing your own creative explorations into therapy gives you another way to discover, understand, and value the deep yearnings and gifts that lie deep within you.