Want to know what's happening? Here are details on my upcoming workshops: 
A Woman's Retreat: SoulCollage® at Breitenbush
Thursday, December 1 – Sunday, December 4, 2016
Breitenbush Hot Springs
Cost: $350 ($315 if registered by 11/1/16) – Deposit: Cost of lodging
Register at Breitenbush: 503-854-3320 Monday through Saturday 9am–4pm
Visit Breitenbush on the web at: http://www.breitenbush.com/reservations/info.htm
Create uniquely personal collaged cards that shine a light into your depths and reveal the pearls of wisdom waiting for you there.  Access and learn to trust you intuition as you playfully explore the mysteries of your soul through journaling, collage making, active imagination and dream sharing.  Dreams immerse us into the non-linear, symbolic world of the deep psyche, the well from which we will draw throughout the weekend.  There will be plenty of time for soaking in the mineral waters, getting a massage, contemplating, roaming, morning yoga and wonderful vegetarian meals in a pristine natural environment.  So bring your dreams, your passion, your friends and we will create to our heart's content in the River Yurt at this wonderful paradise!
Cindy Brodner, LPC and Melissa Yeary, MA, NCC will be your gentle guides in the process. This retreat is appropriate for all levels of experience with SoulCollage, if you have already begun making cards please bring them! This is a lovely opportunity to immerse yourself in the process to your hearts content and explore your cards more deeply!
Spark Personal Insight with SoulCollage®
Saturday, January 28, 2017, 1 – 5 pm 

– PCC-Sylvania
Spark your heart-felt connection to personal insight. Create a deck of beautiful SoulCollage® cards in an easy-to-learn process that enhances your capacity for joy and draws forth meaning and insight. All materials provided. For all levels. 
Registration is $39. Materials fee is $10. 
Register online
or contact PCC Community Education at  971-722-6266 to register by phone.
Your vision will become clear only when you look into your heart. 
Who looks outside, dreams. Who looks inside, awakens. ~ Carl Jung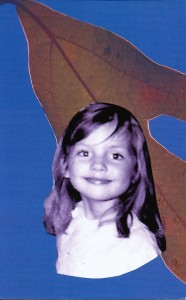 Thank you to all the wonderful photographers and artists whose images inspired us to recreate and discover our inner and outer worlds.